Timeshare Brokers Ads - Resort Ads Specials - Other Timeshare Related Ads
This area of the TUG web site is a Special Section setup for timeshare and travel related businesses to offer our members their services.
Click the business names listed below for information & specials offered by these companies.
List of All Banner Advertising on TUG
---

Timeshare Resale Closings (Gold)
---

Interval International (Gold)
---

Close My Timeshare (Gold)
---
JustDeeds.com (Gold)
---
SPM Resorts (Gold)
---

Timeshare Transfer, Inc (Silver)
---

dial an exchange (Silver)
---

The Timeshare Store (Bronze)
---

Redweek.com - Timeshare Rentals, Resales, and Exchanges
---
---
---

Trading Places Maui
Business Owners find out how you can advertise your business on TUG!
Timeshare and Travel Businesses now have the opportunity to advertise on TUG. This is the chance to expose your business to all the timeshare owners and prospective buyers who access our web site. To give you an idea of the amount of activity generated on the TUG web site, just do a Google search on the word "timeshare help" or "Timeshare Advice"; TUG pages hosting these Banners always show up as the top 2 or 3 sites out of over 30,000,000 listings. With the continuing growth of TUG , you could not find a better place to advertise.
To join our Banner Ad program, just email your banner ad to tug@tug2.net. Payments can be made by credit card using either the Secure Online Line Payment Form or by calling 800-243-1921. Checks should be mailed to TUG, po box 1442, Orange Park, Fl 32067.
For more Details on our Banner Ad Program, click here
If you would like more information about this advertising opportunity, just call 904-298-3185 or 800-243-1921
Why become a TUG member?
There is an extended TUG resort reviews database here on this web site available only to TUG members. There are over 4000 resorts covered by this database now and growing weekly. The reviews also include pictures of the resorts, general resort information and a list of owners' email addresses who are willing to answer additional questions regarding the resorts not covered by the detailed reviews. This is a quick way to see how our members rate the resorts which they have actually stayed at. It has become a valuable source of information to use when planning for exchanges.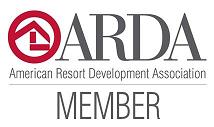 ---
and post Free Timeshare Classified ads (for individuals) in the
---
Send comments/feedback by email to:
tug@tug2.net
© Copyright 1993-2013 Timeshare Users Group
PO Box 1442, Orange Park, Fl 32067
Phone: (904) 298-3185
page updated May 2013 by B Rogers - Send email regarding this page to tug@tug2.net