TUG Volunteer List
Who are the current volunteers and what are their areas of responsibility?
Please contact the appropriate rep for the best service.

About Tug
Brian Rogers
Email
Answers to FAQ
Brian Rogers
Email
Bad Email
Bob Cohen
EMAIL
TUG Bulletin Board System (BBS)
Administration and
Maintenance
Doug Wilson
Contact BBS Administration
BBS registration/login not required. Goes to all Administrators
Individual forum moderators
See list on bbs
Moderator List
For unlisted forums, contact BBS Admin
TUG Reviews area reps
Florida - East Coast & Keys
Florida - Gulf Coast and Orlando
Kathy Pitch
Kathy Pitch
EMAIL
EMAIL
Hawaii
Bill Hall
EMAIL
USA North East
Kathy Pitch
EMAIL
USA South East
Kathy Pitch
EMAIL
USA Central
Cheri Spears
EMAIL
USA West
Chris DeNardis
EMAIL
Caribbean
Chris DeNardis
EMAIL
Mexico
Africa
Asia
Australia/South Pacific
Central America
South America
Middle East

Brian Rogers
Email
Canada
Roy Martin
EMAIL
Europe
Keith Taylor
EMAIL
Review Awards
Brenda Messer
EMAIL
Classified Ads
For Sale & For Rent
Ben Hum
EMAIL
Wanting to Buy
Hans DeVaughan
EMAIL
Wanting to Rent
Hans DeVaughan

EMAIL
Direct Exchange Database
Hans DeVaughan
EMAIL
Potential Exchange List
Brian Rogers
EMAIL
Hot Promos
Owner Referral Promo
Brian Rogers
Email
Business Ads
Brian Rogers
EMAIL
Resort Ads
Brian Rogers
EMAIL
Banner Ad Program
Brian Rogers
EMAIL
Advice Page Maintaintenance
Brian Rogers
Email
Volunteer Coordinator
Doug Wilson
EMAIL
Why become a TUG member?
There is an extended TUG resort reviews database here on this web site available only to TUG members. There are over 4000 resorts covered by this database now and growing weekly. The reviews also include pictures of the resorts, general resort information and a list of owners' email addresses who are willing to answer additional questions regarding the resorts not covered by the detailed reviews. This is a quick way to see how our members rate the resorts which they have actually stayed at. It has become a valuable source of information to use when planning for exchanges.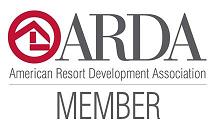 ---
and post free Timeshare Classified Ads in the
Send comments/feedback by email to:
tug@tug2.net
© Copyright 1993-2012 Timeshare Users Group
PO Box 1442, Orange Park, Fl 32067
Phone: (904) 298-3185
page updated Aug 2012 by B Rogers - Send email regarding this page to tug@tug2.net