Your Location: Timeshare Users Group:

TUG Privacy Statement

|updated: 8/7/08
---
Privacy Statement for the Timeshare Users Group
Timeshare Users Group has created this privacy statement in order to demonstrate our firm commitment to privacy. The following discloses our information gathering and dissemination practices for our TUG websites: www.tug2.net, www.tug1.net, www.timeshare-users-group.com, www.tugbbs.com, www.tug2.com and www.tug2.org.

We use your IP address to help diagnose problems with our server, and to administer our Web site. We use cookies to save your bbs id so you don't have to re-enter it each time you visit the TUG BBS.

Our site's survey / application form requires members to give us contact information (like their name and email address). The member's contact information is used to contact members when necessary.

This site contains links to other sites. the Timeshare Users Group is not responsible for the privacy practices or the content of such Web sites.

Our site uses an order form for member to join, buy products, and services. We collect visitor's contact information (like their email address) and financial information (like their account or credit card numbers). Contact information from the order form is used to send membership information to our members. Financial information that is collected is used to bill the user for products and services. All information is strictly confidential.


Public Forums
This site makes chat rooms, forums, message boards, and/or news groups available to its users. Please remember that any information that is disclosed in these areas becomes public information and you should exercise caution when deciding to disclose your personal information. Discussions in these public venues are nothing more than spirited debate, deserving of the protections of the First Amendment.

In light of the raucousness of free speech, courts have wisely determined that such raw statements when presented in the context of a debate must be viewed as part and parcel of the process of free exchange of ideas, and therefore not actionable.

Also discussions posted in these forums are the sole opionions of the posters in question and do not reflect the opinions of TUG itself or any employees of TUG. TUG is not responsible for the content and opinions posted in these forums insofar as they abide by the forum posting guidelines.

We welcome any and all to participate in the online forums, insofar as they abide by the forum posting guidelines that each and every registered user on the forums must agree to in order to complete the registration process.

Security
This site has security measures in place to protect the loss, misuse and alteration of the information under our control. TUG membership information is stored in an offline database and not accessible via the internet. TUG also does not use, sell, loan or provide membership information to ANY third party under any circumstances. TUG Membership information is held strictly confidential and all email sent to members will be TUG membership related (ie we do not send out spam)


Choice/Opt-Out
Our site provides users the opportunity to opt-out of receiving communications from us at the point where we request information about the visitor.

This site gives users the following options for removing their information from our database to not receive future communications or to no longer receive our service.
You can send email to tug@tug2.net
Correct/Update
This site gives users the following options for changing and modifying information previously provided.
email tug@tug2.net
Contacting the Web Site
If you have any questions about this privacy statement, the practices of this site, or your dealings with this Web site, you can contact

Brian Rogers Timeshare Users Group PO Box 1442 Orange Park Fl, 32067 tug@tug2.net 904-298-3185


Why become a TUG member?
There is an extended TUG resort reviews database here on this web site available only to TUG members. There are over 4000 resorts covered by this database now and growing weekly. The reviews also include pictures of the resorts, general resort information and a list of owners' email addresses who are willing to answer additional questions regarding the resorts not covered by the detailed reviews. This is a quick way to see how our members rate the resorts which they have actually stayed at. It has become a valuable source of information to use when planning for exchanges.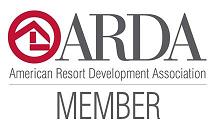 ---
and post Unlimited Free Classified ads in the new TUG
---
Send comments/feedback by email to: tug@tug2.net Timeshare Users Group
© Copyright 1993-2008
PO Box 1442, Orange Park, Fl 32067
Phone: (904) 298-3185
Homepage updated Aug 7, 2008 by B. Rogers - Send email regarding this page to tug@tug2.net