Free Timeshare Classified Ads from Timeshare Users Group!
Welcome to the new TUG Timeshare Marketplace information page! This page will allow for easy navigation of all the new TUG classified ad features!
First and foremost, placing a new ad is restricted to TUG members only, but with this new system, gone are the days of paying $10 per ad as Timeshare classified ads are now free for individual members!
Free ads, Free renewals, all included with your TUG membership!
(please note that brokers, which are members posting or renewing more than 25 ads a year will be subject to a $3 per ad fee for each ad over the limit, since 99.9999% of our members will never reach this limit, you all can feel free to post away!)
Ok, enough advertising! now on to the program itself! I will now show you how to search for ads, browse all ads, and place new ads as well as define the individual types of ads for you and how to post each one in hopes to make this a much easier process for everyone!
1. What kinds of ads can you place for free?
2. How to place a new ad!
4. Timeshare Classified Ad Search / filtering results
One of the most important features of the new ad program is the incredibly robust
Timeshare Classified Ad search tool
. This allows you to search for any number of charachteristics of a timeshare classified ad in order to narrow the search down to exactly what you are looking for. You can search for all timeshares in a specific location (example: hawaii) you can search for all timeshares of a specific resort developer (example: Marriott) you can search for any attribute of a timeshare (example: Number of bedrooms/bathrooms), and any combination each of them! None of the fields in this tool are mandatory, and you can select as many or as few as you want! Searching is 100% free and open to the public as we do not want to limit the number of potential views your timeshare ads will recieve. We have of course designed this system so that your email addresses do not show up anywhere on the ads themselves to greatly reduce the number of spamn/junk emails members used to recieve in the old system! We hope you enjoy!
Search Timeshare Classified Ads Now!
5. Timeshare Wish Ad Search / filtering results
Since the "want to rent" and "want to buy" ads are so fundamentally different, they are stored in a completely separate section and thusly require a separate search tool. The comprehensive
Timeshare Wish Ad Search Tool
will provide the exact same functionality as the Timeshare Classified Ad search tool, but this of course will only show ads from users who want to buy or rent your timeshare! You can either
Browse all Wish ads
, or Filter your results just like above using the
Timeshare Wish Ad Search Tool here
.
I hope this accurately explains how to post new ads, and view existing ads in the new Timeshare Classified Ad program for TUG! Any questions and or comments can be directed to tug@tug2.net and I will answer them within 1 business day at the latest!
Screenshots for free timeshare classified ads!
Sample Timeshare Classified Ad!
Why become a TUG member?
There is an extended TUG resort reviews database here on this web site available only to TUG members. There are over 4000 resorts covered by this database now and growing weekly. The reviews also include pictures of the resorts, general resort information and a list of owners' email addresses who are willing to answer additional questions regarding the resorts not covered by the detailed reviews. This is a quick way to see how our members rate the resorts which they have actually stayed at. It has become a valuable source of information to use when planning for exchanges.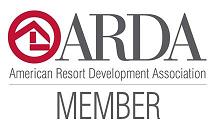 ---
and post Free Timeshare Classified ads (for individuals) in the
---
Send comments/feedback by email to:
tug@tug2.net
© Copyright 1993-2008 Timeshare Users Group
PO Box 1442, Orange Park, Fl 32067
Phone: (904) 298-3185
page updated Feb 17, 2009 by B Rogers - Send email regarding this page to tug@tug2.net