Did I get a good deal on my Timeshare?
---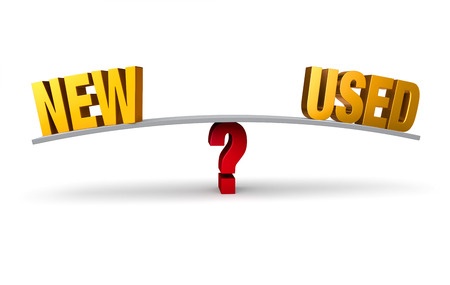 Quite frankly, if this question were asked by more people...it would turn the timeshare industry up on its head! The fact is the VAST MAJORITY of timeshare owners dont even have a clue that they can buy a timeshare "used" from another owner or a resale broker. It really is quite incredible that this information for whatever reason is lost on potential timeshare buyers as learning about the resale market can save you tens of thousands of dollars for the EXACT SAME timeshare!

You may ask yourself (as most people do after reading the above comment) how this is possible? That there must be some difference between a "new" timeshare and a "used one"...however if you stop and think about it, there is really no such thing as a "new" timeshare unless you are the absolute first person to ever stay in that room, and even if you are, your timeshare is no longer "new" once you walk in the door.

What does change, is the value of that timeshare however. The timeshare itself is no different from week to week, however one owner could have paid $25,000 dollars to stay in that unit in week 1, where the next owner could have purchased resale for $2500 dollars and stay in the EXACT SAME ROOM in week 2, all while saving more than twenty thousand dollars. While this is certainly an example, it is not at all an outrageous or unusual one. Savings of between 75 and 99% on timeshares in the resale market are NOT uncommon, in fact they are the norm!!!!


---
Why is the resale market so ripe with Discounted Timeshares?
There are two main reasons this unique situation exists:

First: The Timeshare Industry doing its best to keep the resale market a relative secret.

Developers as a whole do their best to downplay and marginalize the resale market, and do absolutely NOTHING to advertise or promote it. After all, if it became common knowledge that you could buy timeshares on the resale market for pennies on the dollar, there would be very few people who would buy timeshares at full developer prices considering they are the EXACT SAME PRODUCT. This alone is one of the reasons that the majority of potential buyers, dont have a clue the resale market even exists!


Second: The overwhelming number of sellers, vs buyers!

The simple truth is that there are FAR more sellers than buyers in the timeshare industry. When you have such a glut of products and few buyers, this drives the price down. Also keep in mind that the resale market doesnt have 50% of the sale price of the timeshare tied up in marketing costs like the developers do. (yes you read that right, up to 50% of the sale price of a NEW timeshare, is marketing costs). This compounded by the 1st point above (people just not knowing about the resale market) has created a depreciation of timeshares that most would never have imagined possible, with many owners actually giving their timeshares away for a single dollar in the hopes of finding someone to take over ownership and relieve them of escalating annual maint fees, or special assessments.

So you ask yourself after reading this, why would I want to buy a timeshare at all given the above comments? Well to be honest, the timeshare product itself is by and large, extremely successful in terms of satisfaction of what you are buying. The complaints mostly surround the initial cost of the product, annual maint fees and special assessments, and the extreme shock that many owners encounter when attempting to sell their timeshare resale. However for you as a potential buyer, this all translates into savings of 5, 10, 20, or even 50 thousand dollars!!!

All factors being equal, a resale from a prior owner or a resale company, will almost ALWAYS cost considerably less than buying directly from the developer, there are instances however where buying from a developer is your only choice, as developers can be the only ones offering certain holiday weeks that may or may not be available in the resale market, or offering extra amenities, or added programs (ie marriott points) that may or may not come with your resale purchase, however you have to ask yourself if these extra perks are worth the extra THOUSANDS of dollars you would have to pay to buy directly from the resort or developer, instead of resale from another owner. In most if not all cases, you are always better off saving the money, after all...what possible perk can be worth ten thousand dollars?

Fact is, if you dont at the very least investigate the resale market for the resort/week/points/etc that you are interested in purchasing, you are only hurting yourself! Check out the TUG Timeshare marketplace, check out ebay, check out any of the resale sites regularly mentioned by TUG members on the forums, you will see hundreds if not thousands of timeshares for sale anywhere from 75 to 100% off what the original owner paid for the interval new from the developer!

TUG has always preached education as the key to successful timesharing, if someone told you that a few minutes of research (or just reading this article) could possibly save you ten thousand dollars...you would probably look at them like they were crazy. However in this case, you truly cant afford NOT to!





---
"BUY RESALE, SAVE THOUSANDS!"
To date we have had more than 500 owners save more than $8 million dollars just by finding us and cancelling their new Timeshare purchase in Time, you can see our active list of lucky owners here: Timeshare owner rescission thread We hope this will help in your decision to buy your next timeshare on the Resale market!


---