Timeshare Resort Photos on TUG
TUG stores thousands upon thousands of photos of Timeshare resorts within our Timeshare Resort database! However many owners are not aware that additional photos can be updated or uploaded at any time right thru the website!

This article will show you how and where you can do that easily!
---
Where do I find the photos of my Timeshare Resort?
TUG stores and displays every photograph ever uploaded for a resort right on each individual review page as seen below!

Since the 1990s, TUG has collected tens of thousands of photographs of Timeshare Resorts. To view them, simply browse to your favorite Timeshare Resort and click the "Resort Images" Tab displayed below: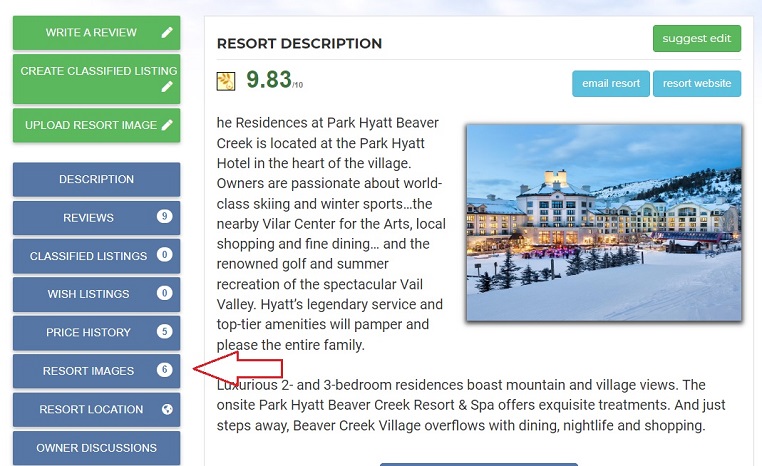 Clicking this link will display all of the currently stored images of the Timeshare Resort on TUG!
---
How do I upload my own photos of the Timeshare Resort?
Just above the link in the previous picture you will see a green box titled "UPLOAD RESORT IMAGE" which will display the resort image upload tool seen below: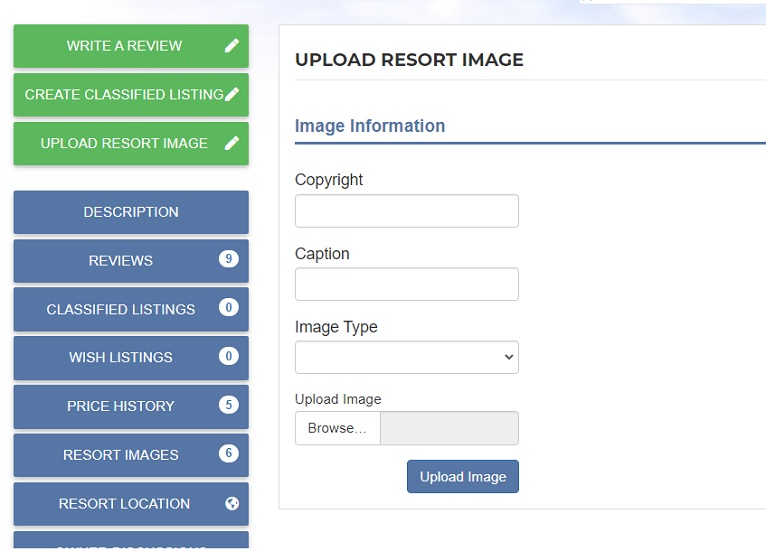 Please note that all images do go into an approval queue before being published on the site! Please make a note to resize any absurdly large photos, as they can be cumbersome for mobile device users! you can use this quick and easy process to shrink your photograph down for uploading!

Resize an Image on your PC

---
Some of the information on my resort is wrong?
Notifying TUG of a mistake, or item that needs to be replaced/removed/addressed is very easy to do as we have a feature right on every review page itself titled "Suggest Edit" that lets you send a note directly to the TUG admin staff to correct any errors or outdated information you see!

Please note that this particular link is open to the general public, you do not need to be a TUG member to send a note to the Review manager if you notice something needs updating on the Resort Review page itself. Thus if you are an employee of the resort in question, or member of the HOA/BOD etc, feel free to let us know how we can improve the Resort Review page of your Timeshare Resorts!
---
The Final Word on Timeshare Resort Photos!
Owners prefer photographs provided by other owners vs staged or photoshopped custom photos provided by the resort or exchange company! We welcome any and all owner submitted photos at any time!

All information provided on the TUG resort review pages is as accurate as we can make it, however if you see anything amiss please do not hesitate to contact us and we will get it sorted out! You can even email us 24 hours a day at tug@tug2.net with questions, comments or feedback!
Feel free to stop by our Timeshare Online Community Forums if you want to ask specific questions, with tens of thousands of Timeshare owners and experts, no question goes unanswered and you can get the help you need completely free!