Timeshare Resort Reviews written by Owners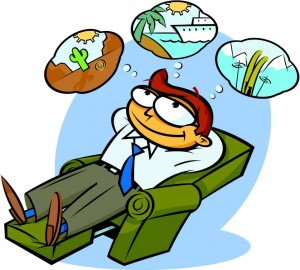 TUG was originally started by a group of Timeshare owners seeking out information about Timeshare Resorts using the Internet in its infancy (early 1990s). Now 25+ years later the Timeshare Reviews written by TUGGERS remain some of the most useful information that TUG has to offer, allowing folks to plan better vacations and maximize their enjoyment of the Timeshare they plan to visit! This article hopes to act as an informational guide for those who have not made the most of their TUG membership by both reading, and writing Timeshare Reviews!

Hopefully at this point, the concept of writing an online review for anything from Kitchen appliances to Farm equipment has become commonplace for most all individuals on the Internet. It is no secret that more and more individuals use the Internet to search for information before making a purchase, and there is simply no more useful source of information than another individual telling you about their own personal experience with the product or service you are researching!

TUG actually started this trend being not only one of the first commercial sites on the Internet period (for those of you who remember the early 90s, the Internet was a far different place back then missing many things we take for granted...take google for example!), it was the very first website that allowed folks to post a summary review of their Vacation to a Timeshare Resort!

The information in early TUG reviews was an eye opening experience for many folks who could for the very first time read about what they could expect to encounter on their vacation to XYZ Resort, all from the comfort of their own home right on a computer screen.

For the last 25+ years TUG has received tens of thousands of reviews of thousands of Timeshare Resorts all over the world, these reviews vary wildly from someone writing a detailed dissertation of the most amazing vacation they have ever had, to single line entries expressing hatred and disgust for the resort, and their experience there while on vacation. Included in these invaluable reviews are both helpful tips, and stern warnings for other owners who plan on visiting the same Timeshare Resort in the future. After all, there isn't anyone going on a week long vacation who wouldn't be interested in talking to someone who just returned from that very same location and can give you their "best and worst" highlights of their trip! Timeshare owners helping other owners...this is what TUG Timeshare Resort Reviews are all about!
---
Fantastic! Where can I read TUG Reviews?
Hopefully you are already a TUG member and know where these are, but all Timeshare Reviews are available here: Timeshare Resort Reviews
From this page you can locate any Timeshare resort, and browse all the information TUG has to offer about that resort including its Rating, Timeshare Reviews, all Classified ads for sale, for rent, and for exchange for the resort, a google map of the resort location, and the ability to quickly locate any and all Discussion Threads on the TUGBBS forums for that Resort.

Here is the link to the Westin Ka'anapali Ocean Resort Villas, one of the more popular resorts on TUG. This page is completely open to the public as a free sample of what TUG has to offer in terms of Resort information and Resort Reviews! With dozens of reviews spanning years of ownership, you can read and find some amazing information should your vacation be to this location, or even another resort in the same area!

Remember each and every review on TUG is written by a Timeshare owner who has stayed at that resort and is kind enough to give you the highlights (or in some cases, the lowlights) of their trip to ensure you are aware to not miss out on the good, and hopefully avoid the bad parts when you visit that resort yourself!
I love reading reviews, but writing one?
Many folks for whatever reason have never submitted a Timeshare Review on TUG. Many think that if a resort already has dozens or even hundreds of reviews, that a new one is simply not necessary. Nothing could be further from the truth! Folks absolutely love to read updates about their home resorts, folks love to read information about the local area, experiences at local restaurants, shows, shopping centers, resort activities offered, construction going on (or completed). Not to mention reading the differences in opinions and experiences different owners might have when describing the exact same thing are absolutely fascinating and is the lynch pin of what makes TUG reviews so great!

On top of that, writing reviews on TUG earns you credit towards extending your TUG membership! If you write enough reviews, you can extend your TUG membership for free forever! We love reading reviews, we love getting reviews, and we love to give back to members who do their part in making this community a better place for all Timeshare owners!

Get membership credit for writing Timeshare Reviews!

There is absolutely no reason whatsoever to not go submit a Review of your most recent Timeshare vacation today! It also might just show up in the newsletter!
Ok, how do I write a review?
The easiest way to write a review is to click on the link right on the TUG member homepage here:

Submit a Timeshare Resort Review!

The TUG resort review submission form allows you to enter as much or as little information about the resort as you want, none of the fields are mandatory, but of course the more the better!

Some folks write very long reviews, so just in case, we certainly suggest writing the review up in your email client or notepad or WORD and simply cutting and pasting the text into the review field to submit. We certainly hate it when glitches in the matrix or website timeouts or other similar items may cause all of your hard work to be lost in cyberspace! Also if you just want to email us your review, we will happily post it for you! tug@tug2.net

Also we have implemented a way for you to view each and every one of the reviews you have submitted to TUG as a sort of Time line for your vacation history. This will morph into a much more dynamic and creative addition to TUG later this year, so be sure to get your reviews in! To view your TUG review history, you can click the link under the MY TUG section of the member homepage at TUG2.COM
The final word!
TUG offers so much for Timeshare owners, we firmly believe that any owner who even finds TUG will be better for it. A huge part of this is owners giving back to other owners, be it helping answer other owners questions on the forums, or in this case, just sharing your Vacation experience with everyone by writing a Review to share with the world.

With the ability to not only help other owners with your experiences, but the ability to extend your TUG membership for free just by writing reviews, you should write a review of your last Timeshare Resort vacation today!

Submit a Timeshare Resort Review!