Disney Vacation Club Points Timeshare Information for Owners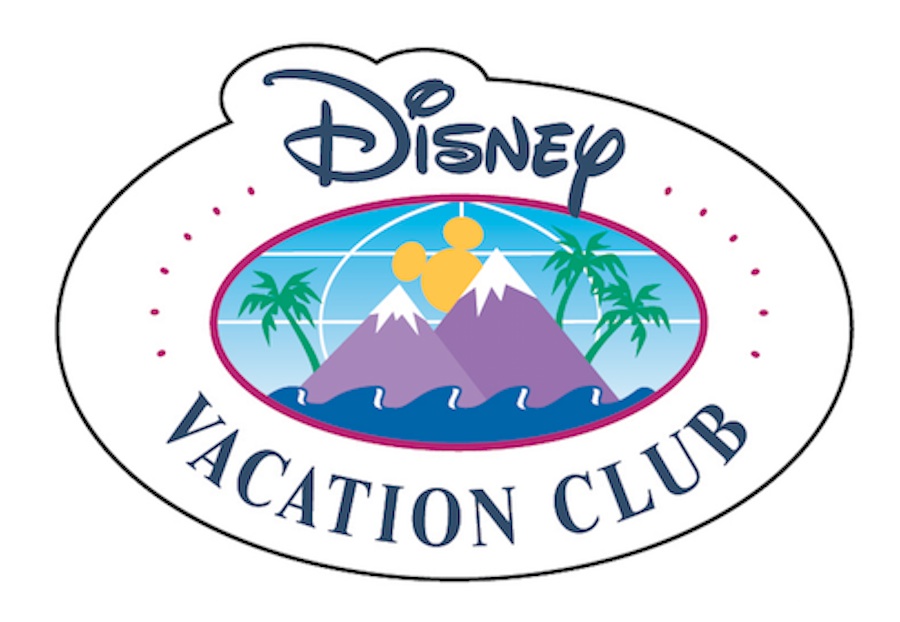 This article is meant to be a general overview and primer for the Disney Vacation Club (DVC) Timeshare Points system, additionally there is an entire DVC discussion forum on TUG for additional questions here on the Timeshare Users Group Disney Vacation Club Owner Forums
---
Disney Vacation Club (DVC) is the Walt Disney Corporation's timeshare operation. Originally centered on Walt Disney World in Orlando, Fla, it has expanded by opening new non-theme park resorts elsewhere in the US and indeed internationally These resorts are:

Aulani (DV11)
Grand Californian Hotel and Spa (DV10)
Grand Floridian Resort and Spa
Bay Lake Tower/Contemporary Resort (DV09)
Hilton Head Island Resort (DV04)
Vero Beach Resort (RD07)
Old Key West (RD05)
Boardwalk Villas (RD03)
Wilderness Lodge Villas (RD08)
Beach Club Villas (RD02)
Saratoga Springs Resort (RD06)
Animal Kingdom Villas (DV01)
Polynesian Villas & Bungalows


In order to become a member of DVC you need to buy points at one of the above resorts or on the resale market from an existing owner. The current minimum is 160 points and points currently are $110 to more than $250 per point depending on resort, although seasonal marketing discounts might reduce this. Yearly maintenance fees range from about $6-9 per point depending upon the resort, although this figure does increase over time. Generally speaking resorts which are presently for sale have artificially low maintenance fees, as they are subsidized by Disney. The non-WDW resorts operate in different labor markets to the relatively cheap market that is WDW Orlando and so maintenance fees there can be higher.
Using your Points
When you buy your initial allotment of points you purchase a RTU real estate interest in a specific DVC property. Depending on the property or contract purchased this will have an end date ranging from say 2042 to 2056 or beyond. This is your home resort. You are given a use year at this time and what this is, is the Month in which your points are replenished each year. My use year is December, each December 1 st my yearly allotment of points are placed into my account.

Many people are confused by use years. The principal significance of a use year is that if you need to cancel a planned trip at short notice, if your use year falls shortly thereafter your options as to what you can with your points are limited. So, if say you tend to vacation in November each year, the best use year for you would be an October or September use year, as if you had to cancel your planned November trip at short notice, you would still have 10 or 11 months in which to re-use those points. If, however, your use year was December, you might only have weeks in which to reschedule your trip or you could lose those points.

With these points I can reserve a stay at any DVC resort of my choosing, for as little as one night. The only limitation to this is when you can book. They call it a booking window. The resort that you own at is your "Home" resort. You may book at your home resort 11 months from your check in date. You may book any other resort from 7 months of your check in date. Some people do book 1 day at a time to get the most sought after room accommodations and season. I did this once to secure a 3br Grand Villa at OKW.
Where to Buy
Disney Points are readily available on the Resale market through a variety of sites, and while they do hold their value quite well (in comparison to average Timeshare resale prices), a great deal can be saved in buying resale if you do your research and you can expect to save between 5 and 40 dollars a point when buying resale! There are a variety of brokers who specialize in DVC points, and mouseowners regularly has points for trade/rent/etc on their forums. Just as with any Timeshare purchase, a little research and digging can save you a fortune!

Note that buying resale does come with some restrictions, specifically access to resorts contained in the Concierge Collection, the Disney Collection, or the Adventurer Collection. You can however use your Resale purchased points for reservations at all DVC resorts, as well as for all RCI Exchanges.

As a Disney Vacation Club Member, occasionally you may find yourself in need of just few extra vacation points in order to book that perfect dream vacation. Previously, this required borrowing vacation points from a future use year, but very recently a new alternative was introduced. They're called "one-time-use" vacation points and are available for a fee of $19 ($16.89 plus $1.89 tax) per vacation point. Availability of one-time-use vacation points may be limited or suspended from time to time, and the fee is subject to change.

Details:
One-time-use vacation points are vacation points available for Disney Vacation Club Members to use as an alternative to borrowing vacation points from the following use year's allotment.


You can obtain a maximum of 24 one-time-use vacation points once per use year per membership.


A maximum of 24 one-time-use vacation points are processed in a single transaction, not multiple transactions.


Room Sizes and Seasons
Room sizes and occupancy levels vary between the resorts. Each size room has a different point schedule, and each resort has a different point schedule as well; with smaller rooms costing the least amount of points. Some resorts also afford different points rates to identically sized rooms with different views.

There is another factor that determines point costs, and that is the season in which you travel. There are 5 point seasons with each season costing more points for the different size accommodations. They are; Adventure Season (off-season), Choice Season (still off but not as much), Dream Season (a more preferred time to go), Magic Season (summertime and high demand warm months) and Premier Season (Christmas and Easter). This is a general breakdown of the seasons. This breakdown changes somewhat from resort to resort. You'll need to compare the resort schedules to fully understand the seasons and when they actually are.

Another thing to note is that point costs per night are less from Sunday through Thursday during all seasons and they are more on Friday and Saturday. This was done to discourage people from only using weekend I guess..
Banking and Borrowing Points
Many owners adopt a once every 3 year usage strategy – initially at least. This means that you bank/use/borrow to vacation in the middle year of a 3 year cycle. This is explained more below.

Say I get my points on December 1st in Year 1. I can bank these points for use in the following use year (Year 2). I can also borrow my Year 3 use year points into my Year 2 use year. This would allow me the use of 3 years of points in Year 2 (Year 1's which I have previously banked, Year 3's which I have borrowed, and Year 2's which I am entitled to that year).

Once banked or borrowed, points can not be returned to their original use year. Points can only be banked for 1 year or borrowed from 1 year ahead (e.g. in the above example I could borrow Year 3's points into Year 2 but not into Year 1). Points can expire if not used or banked by the deadlines. Points cannot be re-banked.
Exchanges and other uses for points
The best value of DVC points is to use them to stay at DVC Resorts. Should you have surplus points there is an active market in renting DVC points. Whilst in my opinion exchanging your points as set out below does not represent the best value use of DVC points, it might be the best option for some so you should make your own assessment as it might suit your individual circumstances.

Resort Exchanges: DVC trades through RCI. You are not an RCI member but Disney is (which limits you to the selection of RCI resorts, and doesnt allow you access to the deeply discounted rental site and Last Calls). . You call DVC member services and tell them where you want to trade for an RCI resort listed in the catalog provided with your membership, and for a fee your request search is begun. You can not transfer your points back into the DVC resort system once you move them into an RCI search or any of the other trade outs listed below. Trade value is based on the Points Schedule/Charts you can view here: DVC Points Chart

Concierge Collection. This option allows you to reserve as little as 1 night in some of the finest hotels/resorts in the country. There is an exchange fee payable. You can stay at places like; The Plaza NY,NY, The Jefferson in DC, The Grand Hotel, Mich., Keystone,Co, and looking I see The Dorchester and Royal Garden, both in London. These are some very nice places. (not available to resale buyers)

World of Disney Resorts. You may also exchange your points for most of the Disney owned resorts at WDW, 2 at Disneyland Ca., and 4 at Disneyland Paris.

Disney Cruise Line. You can book a cruise with your DVC points.

Adventure travel. You can book various trips and tours, in the US and overseas.
Other Disney Resources and Links?
Comparison Chart of all major Timeshare Point systems

Disney Vacation Club Points Owner Discussion forum

Disney Vacation Club Homepage

Disney Discussion forums

Disney Vacation Club discussion forum




The Final Word!
We have been very happy with our purchase of DVC. The best value of your points is within the DVC resort system. Choosing a home resort is important to gain the advantage of the 11 month booking window. Buy where you want to stay is what most DVCers recommend.

It seems complicated but once you understand the system, it's an easy and fair one for all members to work within.

If you have more questions or want to search topics, be sure to register on our Timeshare Online Discussion Forums where tens of thousands of Owners and Experts ask and answer all Timeshare related questions! Registration and participation on the forums is 100% free!


Also here is a list of helpful faq's and links describing various point systems!
FAQ and Links for Point-based timeshare systems