Your Location: Timeshare Users Group: Help Needed! |updated: 8/7/08
---
TUG Needs Your Help
First the Good News.....TUG has become the recognized source of valuable and reliable timeshare information.
Now the Bad News...Unfortunately, as our membership grows, so does the work load.
Below is a list of help areas you can choose from. We are a volunteer group and count on all the members to do their share.

---
The Best way to Help TUG .....Promote TUG everywhere you go! We have also setup a Member Referral Program so that members can receive awards for referring others to our group. This includes a completed Web Referral Page you can add to your own personal website.

---
Our #1 need is for volunteers who have website experience, especially with web programming experience. We have many openings in this area to help automated our various section on our site and to help our current program reps. We also need those with HTML and web posting experience. If you have this experience and would like to help in any of these areas, please contact me at tug@tug2.net.
---
Each member should send the TUG area reps of the list of resorts they have visited and are willing to answer member questions. Click here to see how to submit your list ..... I want to volunteer to answer questions about these resorts

---
Advice Section
We need members to write Advice Reports on timeshare topics - if you have the experience and knowledge please write a report for us to be placed in our Advice section of the TUG web site. The more info we have posted in our Advice section, the less emails we will have to answer. Just send in your articles as plain text email messages, we will convert them to html format for you.
---
Public Relations
This section will be responsible for contacting computer related travel magazines, newsletters, local papers, and timeshare and travel BBS and newsgroups letting them know that our group exist. There is not a day that goes by that I don't hear from a new member saying they wished they had known about our group earlier. Let's get the word out about our group. It will mean a lot more valuable info for all of us. We also have a volunteer coordinator for this project and need several other members to help out contacting the news sources by email. See PR Guidelines for more info.
---
Help answering questions on the BBS
Become a regular on the TUG BBS, it is a great way to meet other wonderful timeshare owners and help answer questions that you have experience in. If you would like to become a bbs volunteer rep, please contact our BBS Administrators.
---
Converting text to HTML
It is not difficult to do, just takes time and a little learning on HTML formatting.
Below is a link to the shareware program HTML Assistant that will make it easier if you really what to get into HTML formatting. Also a list of web sites that have HTML tutorial. It is really very easy to do once you try and a lot of fun. Plus you will be able to setup your own home page on most services once you learn it.
Composing Good HTML

Why become a TUG member?
There is an extended TUG resort reviews database here on this web site available only to TUG members. There are over 4000 resorts covered by this database now and growing weekly. The reviews also include pictures of the resorts, general resort information and a list of owners' email addresses who are willing to answer additional questions regarding the resorts not covered by the detailed reviews. This is a quick way to see how our members rate the resorts which they have actually stayed at. It has become a valuable source of information to use when planning for exchanges.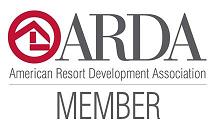 ---
and post Unlimited Free Classified ads in the new TUG
---
Send comments/feedback by email to: tug@tug2.net Timeshare Users Group
© Copyright 1993-2008
PO Box 1442, Orange Park, Fl 32067
Phone: (904) 298-3185
Homepage updated Aug 7, 2008 by B. Rogers - Send email regarding this page to tug@tug2.net