Your Location: Timeshare Users Group Advice: World Wide Vacation Club WWVC |updated: 6/30/08
---
WORLD WIDE VACATION CLUB (WWVC)
Article submitted by:
John Collister
JCollis902@aol.com
6/30/98
HISTORY
Will be inserted at a later date
RESORTS
La Costa Beach Club Pompano Beach, Florida RCI # 724
The Ventura Boca Raton, Florida " 2754
Summer Oaks Merrimac, Wisconsin " 3895
Royal Aloha Torreblanca Acapulco, Mexico " 1692
Kingsbury Crossing Lake Tahoe, Stateline, Nevada " 3894
Imperial Hawaii Waikiki, Oahu, Hawaii " 961
Embarcadero Newport, Oregon " 1250
Memberships are available for seasons and sizes. Their three seasons are defined as High, Swing, and Low,; sizes are for studio, one and two bedroom. It is important to note that the banking designation of red, white & blue for RCI is different from the Worldwide Seasons. In some cases you benefit, in some you don't, i.e. you get a higher or lower rating with RCI depending on the property and week given.

TRADING PLACES
Trading Places International manages the reservations for World Wide Vacation Club. You can reserve a year ahead, but you must pay your fee before you actually utilize the reservation.
Trading Places offers exchanges, rentals, travel agency services and space banking for World Wide and non-world wide members. World Wide owners pay no membership fee($59 otherwise), can "space bank" weeks for up to two years in advance, receive a twenty dollar discount on exchanges, and can use the services of the travel agency(including an additional 5% rebate on transpacific/international flights).
UPGRADING RESERVATIONS
If space is available you can upgrade your week to a larger size or better season for $20.00 a day. A double upgrade cost $30.00 per night. Members can also request a space available upgrade reservation within 30 days of requested arrival and only pay $69 per week for a single upgrade and $89 per week for a double upgrade.
ADDITIONAL INFORMATION
Bonus Time is available for rental of unused inventory thirty days in advance. Depending on the size, season, and location the cost ranges from $45 to $125 per night.
Tug rankings for the resorts are: La Costa Beach Club (4 - 7.25) ; The Ventura (2 - 8.00); Summer Oaks (2 - 7.5) ; Royal Aloha Torreblanca (1 - 5.5) Kingsbury Crossing (1 - 5.0); Imperial Hawaii (16 - 5.56) Embarcadero (8-7.70). The first number indicated the number of rankings and the second number the average ranking value. Remember - don't place a lot of value where there are less than five rankings for a resort.
Though I tend to plan ahead there has been no problem booking the resort for the dates I wanted to use, even when it was just a couple of months in advance. The staff has been very pleasant and helpful in giving information about the facility. The reservation process has been prompt in sending the confirmation.
Why become a TUG member?
There is an extended TUG resort reviews database here on this web site available only to TUG members. There are over 4000 resorts covered by this database now and growing weekly. The reviews also include pictures of the resorts, general resort information and a list of owners' email addresses who are willing to answer additional questions regarding the resorts not covered by the detailed reviews. This is a quick way to see how our members rate the resorts which they have actually stayed at. It has become a valuable source of information to use when planning for exchanges.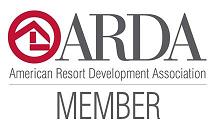 ---
and post Unlimited Free Classified ads in the new TUG
---
Send comments/feedback by email to: tug@tug2.net Timeshare Users Group
© Copyright 1993-2008
PO Box 1442, Orange Park, Fl 32067
Phone: (904) 298-3185
Homepage updated Jun 30, 2008 by B. Rogers - Send email regarding this page to tug@tug2.net