Your Location: Timeshare Users Group Advice: Monarch Grand Vacations and Pacific Monarch Resorts |updated: 6/30/08
---
The information in this article is correct to the best of my knowledge. I am not an employee of Monarch Grand or Pacific Monarch, just an owner of points. I have not been paid for this article. The purpose is to enhance your knowledge of Monarch Grand Vacations. Much of this information is taken from www.MonarchGrandVacations.com
By Bill Bunker
Updated June 27, 2008
Monarch Grand Vacations & Pacific Monarch Resorts
Monarch Grand Vacations (MGV), multi-resort, points-based vacation ownership program by Pacific Monarch Resorts (PMR). The MGV program currently has over 50,000 owner families. All future resort development and sales by Pacific Monarch will relate solely to the Monarch Grand Vacations program. Presently this consists of villas at each of the existing PMR resorts, as well as the new resorts that have been developed for the exclusive use of MGV.
The developer:
Pacific Monarch Resorts is a California based developer of timeshare. They have several locations within driving distant from Los Angles.
PMR has four original resorts in California include Palm Canyon Resort & Spa in Palm Springs, Riviera Beach & Spa and Riviera Shores in Dana Point, and Riviera Oaks in the hills outside of San Diego..
Many owners at these PMR locations are not Monarch Grand Vacations owners. They mostly own floating weeks/points at one of the locations only. Many own EOY (every other year) units in which they can use their unit only in odd or even years. The size and season of the villas is dependant on the number of points they originally purchased.
Monarch Grand Vacations currently manages as stand alone and MGV locations:
· Riviera Beach & Spa Resort - I & II (Dana Point, CA)
· Riviera Oaks Resort & Racquet Club (North San Diego County, CA)
· Palm Canyon Resort & Spa (Palm Springs, CA)
· Riviera Shores Resort (Dana Point, CA)
Monarch Grand Vacations exclusive locations
· Cancun Resort (Las Vegas, NV)
· Cabo Azul Resort (San Jose de Cabos, Mexico.)
Monarch Grand Vacations location (not managed by MGV)
· Cedar Breaks Lodge & Spa (Brians Head, UT)
· Desert Isle of Palm Springs (Palm Springs)
· Tahoe Seasons Resort (South Lake Tahoe)
How Monarch Grand Vacations works
Vacation Ownership Points . . .
Points awarded every two years for use anytime in the next 24 months

Use at any MGV resort

Full weeks or mini-vacations

Any size villa

Example:

144 points is a week at a two bedroom during platinum season.

133 points is a week at an one bedroom during platinum season.

111 points is a week at a one or two bedroom during high season.

Points values at the new resort in Cabo, are much higher.
Monarch Escape Time . . .
Unlimited extra rental nights at an owner-preferred rate*

Short-notice, one to four night reservations

Use at any MGV resort

Accommodations over and above Vacation Ownership Points
Day Use . . .
Trading . . .
World wide trades via Interval International

You reserve a week at any MGV resort then deposit that week for a trade with II.
Resell info . . .
MGV charges $100 to transfer ownership points to a new owner

There is no deed, so closing cost should be very reasonable.

MGV charges $300 to combine new ownership points to existing owner account

Non MGV ownerships at any MGV location can be "converted" to MGV for a $2000 charge.

There are MGV memberships of 72 points. This should be avoided.

There are no units which can be reserved for a full week for 72 points. Meaning that trading within II is not possible for owners of a 72 point membership.
Prices for villas are all over the map. I've seen people selling 1 week (133 pts) at Palm Canyon

for $9000 and others selling the same number of points in MGV for <$2,000.

Anything under $10/point is probably a good price.

MGV is currently selling at

$45 – $60 point.

There are many people selling their MGV memberships which do not seem to know what they own. Since the name on their resort info says MGV, owners at the MGV locations sometimes think they own MGV when they own only at the single MGV location.

There may be an advantage to owning at a single MGV location. The maintenance

fees will be lower than for MGV and the number of rooms available may also be better ( since the rooms in each ownership group are handled as a separate pool of rooms).
Remember points are issued once every 2 years for use in that 24-month period.
Point Roll-Over, Banking or Borrowing
There is no roll-over, banking or borrowing of points. The logic is that a two-year use period provides ample opportunity for owners to utilize their points. The alternative is to make full week reservation with Monarch Grand Vacations and then deposit with Interval International thereby extending the opportunity for use beyond 24 months. MGV will also let you buy just few points to complete a reservation (5 pts).
Premier memberships
For those owners with more than 600 MGV points there is now a new program of premier memberships.



Why become a TUG member?
There is an extended TUG resort reviews database here on this web site available only to TUG members. There are over 4000 resorts covered by this database now and growing weekly. The reviews also include pictures of the resorts, general resort information and a list of owners' email addresses who are willing to answer additional questions regarding the resorts not covered by the detailed reviews. This is a quick way to see how our members rate the resorts which they have actually stayed at. It has become a valuable source of information to use when planning for exchanges.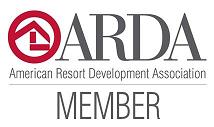 ---
and post Unlimited Free Classified ads in the new TUG
---
Send comments/feedback by email to: tug@tug2.net Timeshare Users Group
© Copyright 1993-2008
PO Box 1442, Orange Park, Fl 32067
Phone: (904) 298-3185
Homepage updated Jun 30, 2008 by B. Rogers - Send email regarding this page to tug@tug2.net